About us
Established in 2000, the Preeclampsia Foundation is the only national 501(c)(3) not-for-profit patient advocacy organization serving the 5-8% of pregnant women - approximately 300,000 women each year in the U.S. - who are affected by hypertensive disorders of pregnancy such as preeclampsia (formerly known as toxemia), eclampsia and HELLP syndrome. We are advised by a medical board comprising the top medical and scientific experts in preeclampsia and related fields, additionally partnering with other non-profit organizations, governmental agencies, academic institutions, and corporations to achieve our mission. Our Non-Profit Tax ID Number is 91-2073087.
SCIENTIFIC ADVISORY COUNCIL

The Scientific Advisory Council (SAC) has played a key role in the development of The Preeclampsia Registry and continues to be essential to its integrity. The SAC provides representation amongst many disciplines including epidemiology, internal medicine, pediatrics, nephrology, genomics, obstetrics and gynecology (including Maternal Fetal Medicine), industry, National Institutes of Health, Center for Disease Control, patient/consumer, and the Preeclampsia Foundation medical board.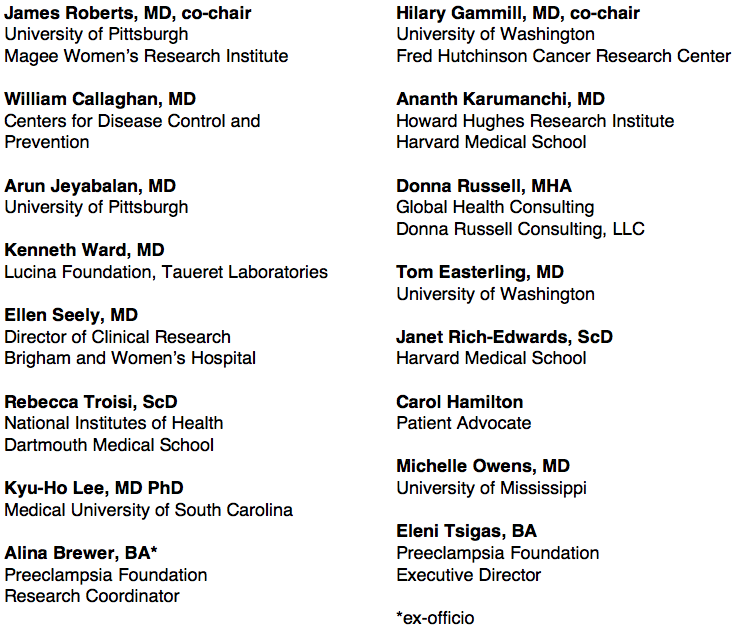 THE PREECLAMPSIA REGISTRY STAFF
Alina Brewer
Registry Coordinator
Alina brings a diverse background of implementing research initiatives in a variety of medical fields. She received a Bachelor's degree in Cultural Studies from Brigham Young University-Hawaii and started her career in research in 2007 enrolling participants for a genetic scoliosis study. Since then, she has coordinated participant enrollment, interfaced with physicians and institutional review boards, and developed study websites and patient communications for several studies including a variety of pediatric motor disorders (such as spinal muscular atrophy), degenerative disc disease, and also worked for a non-profit organization on the start up of a Recurrent Pregnancy Loss and Pre-Term Labor study.
Alina cares deeply about research and the positive outcomes for families and individuals that can result from the efforts of both researchers and participants. She has a passion for helping others and feels fortunate to work with women and families affected by preeclampsia with the goal of advancing our knowledge of this poorly understood disorder.

Eleni Z Tsigas
Principal Investigator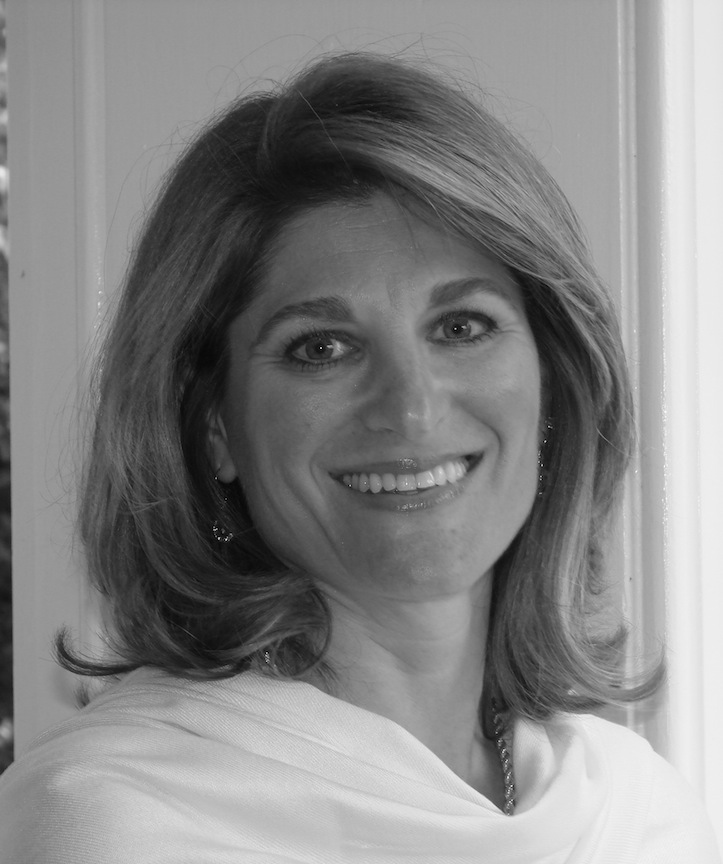 Eleni Z. Tsigas is the Executive Director of the Preeclampsia Foundation. Prior to this position, she served in a variety of volunteer capacities for the organization, including six years on the Board of Directors, two as its chairman. Working with dedicated volunteers, board members and professional staff, Eleni has helped lead the Foundation to its current position as a sustainable, mission-driven, results-oriented organization.

As a preeclampsia survivor herself, Eleni is a relentless champion for the improvement of patient and provider education and practices, for the catalytic role that patients can have to advance the science and status of maternal-infant health, and for the progress that can be realized by building global partnerships to improve patient outcomes.

She has served as a technical advisor to the World Health Organization (WHO), is a member of the PRE-EMPT Technical Advisory Group and Knowledge Translation Committee (funded by the Gates Foundation), and participates in the Hypertension in Pregnancy Task Force created by the American College of Obstetricians and Gynecologists (ACOG), as well as a similar task force for the California Maternal Quality Care Collaborative (CMQCC). Eleni is frequently engaged as an expert representing the consumer perspective on preeclampsia at national and international meetings, and as a spokesperson in various public speaking venues. She was honored to deliver The Jim & Midge Breeden Lecture as part of ACOG's 2012 Annual Clinical Meeting President's Program.
Eleni has facilitated several research initiatives that have been enabled by consumer participation, has authored a comprehensive chapter on patient advocacy in the peer-reviewed journal, Best Practice & Research: Clinical Obstetrics and Gynaecology (August 2011), and has secured media coverage in national consumer magazines, as well as newspapers, radio and online.